Exellence in Construction
We specialize in commercial and industrial construction, site development, and carpentry; employing talented project managers, estimators, and tradesman including heavy equipment operators, skilled laborers, and award winning carpenters, coupled with the latest technologies.
General Contracting
We are a full service general contractor employing in house operators, laborers, and carpenters. We manage our skilled tradesmen and subcontractors to ensure customer satisfaction on every project.
Carpentry
Carpenters play a considerable role in all building construction projects. Our award winning carpenters specialize in rough and finish carpentry, timber framing, concrete form work, metal studs, drywall, ceilings, and various specialties.

Site Work
Site development is the foundation of all construction projects and is critical to the success of all phases of work to follow. Our skilled operators, laborers, and fleet of heavy equipment with GPS technologies provide the ability to meet any and all sitework or utility needs, and start the entire project out on the right foot.

Design Build
We specialize in the design-build method of construction in which we work hand in hand with the design team in preconstruction through project closeout.  Our highly skilled and professional staff can meet the schedule, budget, and management needs of any client.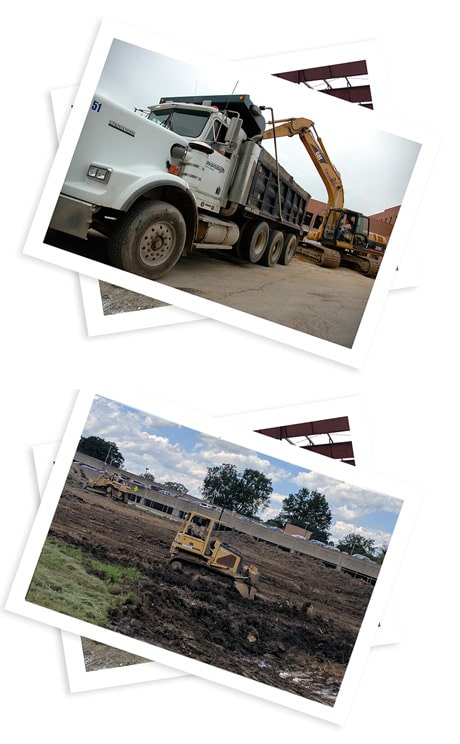 Cavanaugh owns over $4,000,000 worth of state of the art heavy equipment that is instrumental in site utility and site development endeavors. We employ skilled operating engineers that deliver project design regardless of how challenging the task may be.
Our skilled labor help keep a project flowing smoothly. They assist other tradesmen (carpenters, masons, plasterers, etc.) in completing their tasks. They also help to prepare a project for upcoming work activities through cleanup efforts and removal of potential hazards. Overall, our skilled laborers aid in establishing a steady and predictable workflow necessary to deliver any project on schedule.
Our union carpenters are essential in laying out project details and keeping a project on track. Whether it is rough framing for formwork, wall construction, or intricate finish carpentry details, Cavanaugh employs a wide array of technical expertise to accomplish any task presented.
Looking For Exclusive Construction Service?
We guarantee that your project will be given the personal attention it deserves. From beginning to end, we will provide the experience, resources and dedication necessary for a "job well done."